Who They Are
Axis Construction Management has completed a diverse range of projects, many in excess of 500K sqft. The team at Axis includes recognized experts in every aspect of the project life cycle, from the pre-planning and permitting process to fast-track construction and occupancy.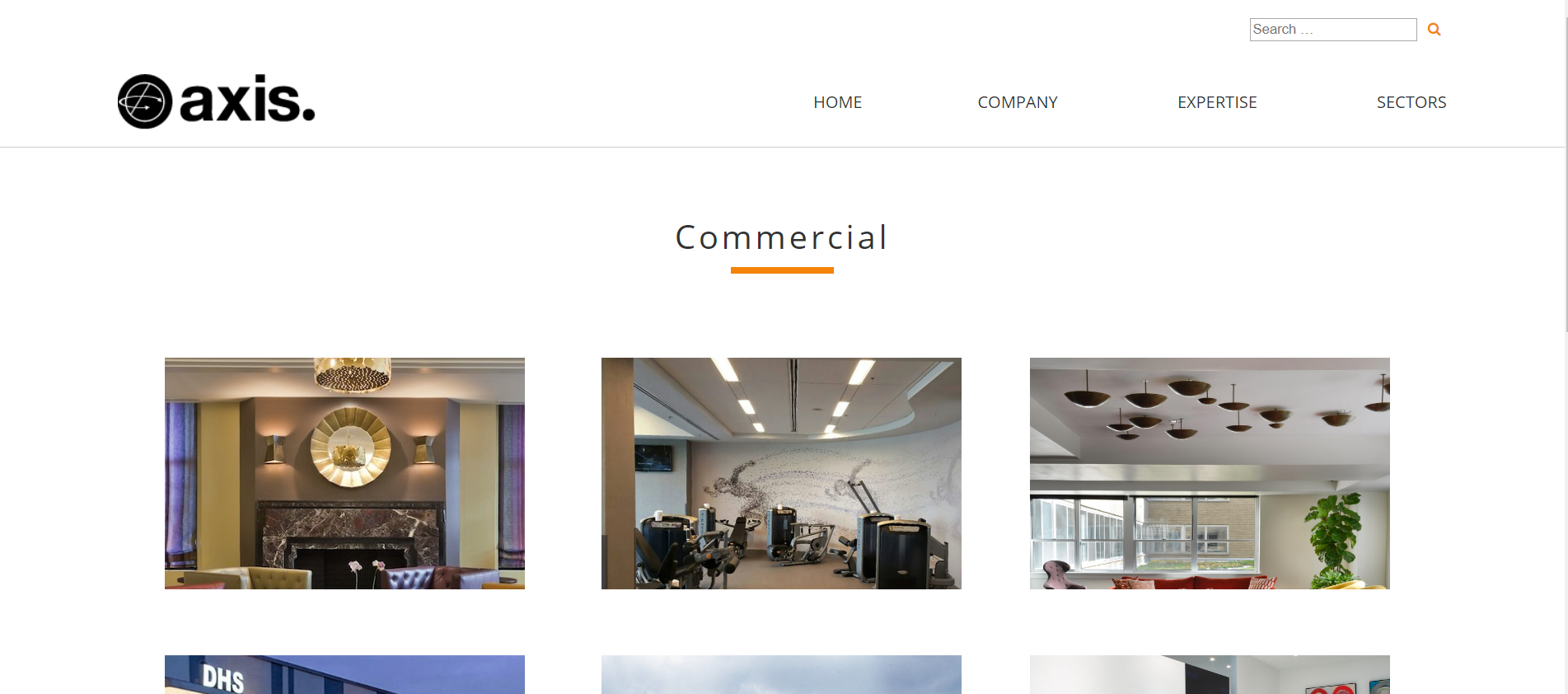 Objective
Axis Construction had an existing website that was out dated, and did not reflect the current level of expertise and standing in their industry.
Axis wanted the new website to show detailed information of their past construction projects, testimonials, team members, and specialized internal page layouts.
Axis wanted the ability to make edits to the site regardless of content or page, allowing for an easy hand off from EFS to Axis.
Axis needed design, development, and a strong server to scale.
Solutions
EFS leveraged the power of the WordPress CMS, allowing our designers and developers to curate a specialized website perfect for all levels of marketing.
After working closely with Axis to document the requirements, backend functionality was extended on top of WordPress, in parallel with multiple custom WordPrses plugins.
Axis was trained on the various areas of the site and how to edit the content from the backend. Client has full control over adding new Completed Projects, editing Team Members, adding Testimonials, or swapping out images on the homepage.
A robust Amazon Web Services Ec2 server instance was provided to allow the website to run at scale as the client's website grows.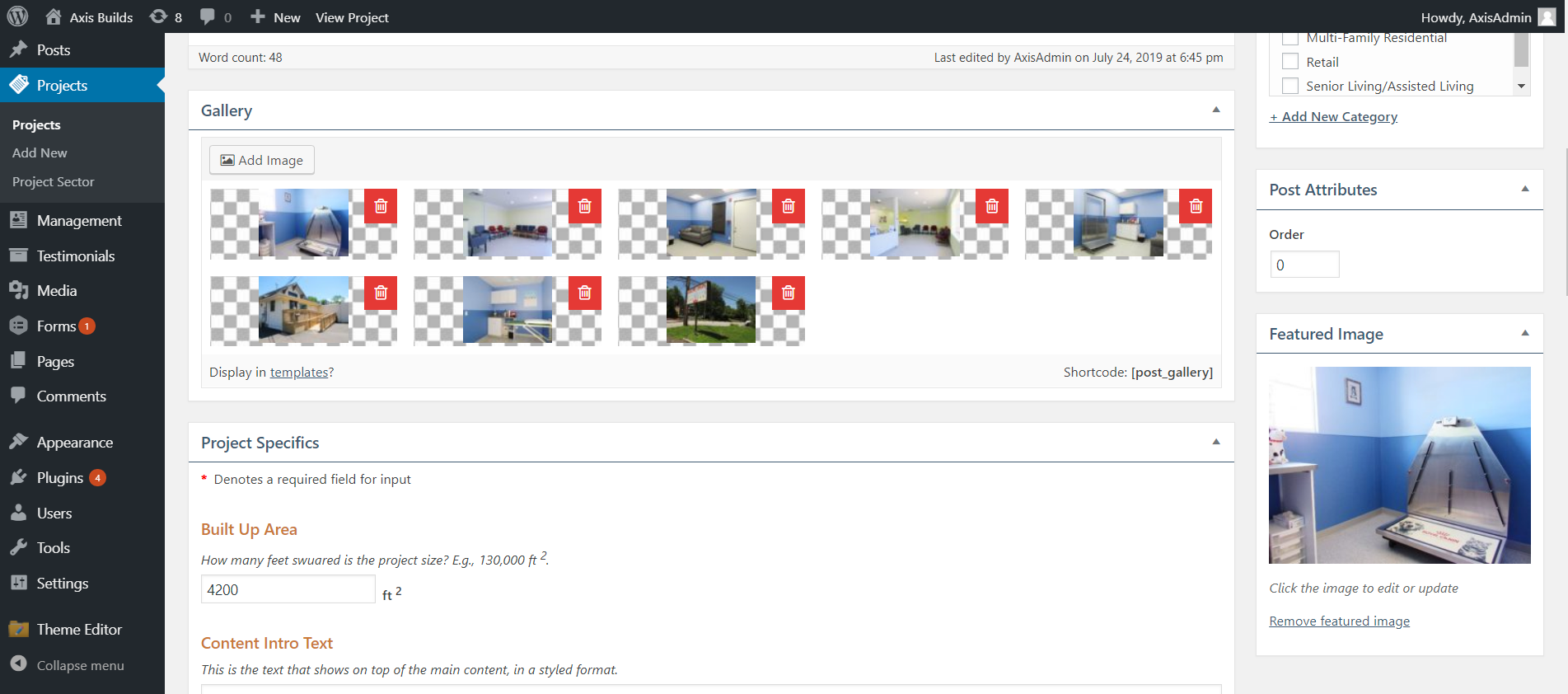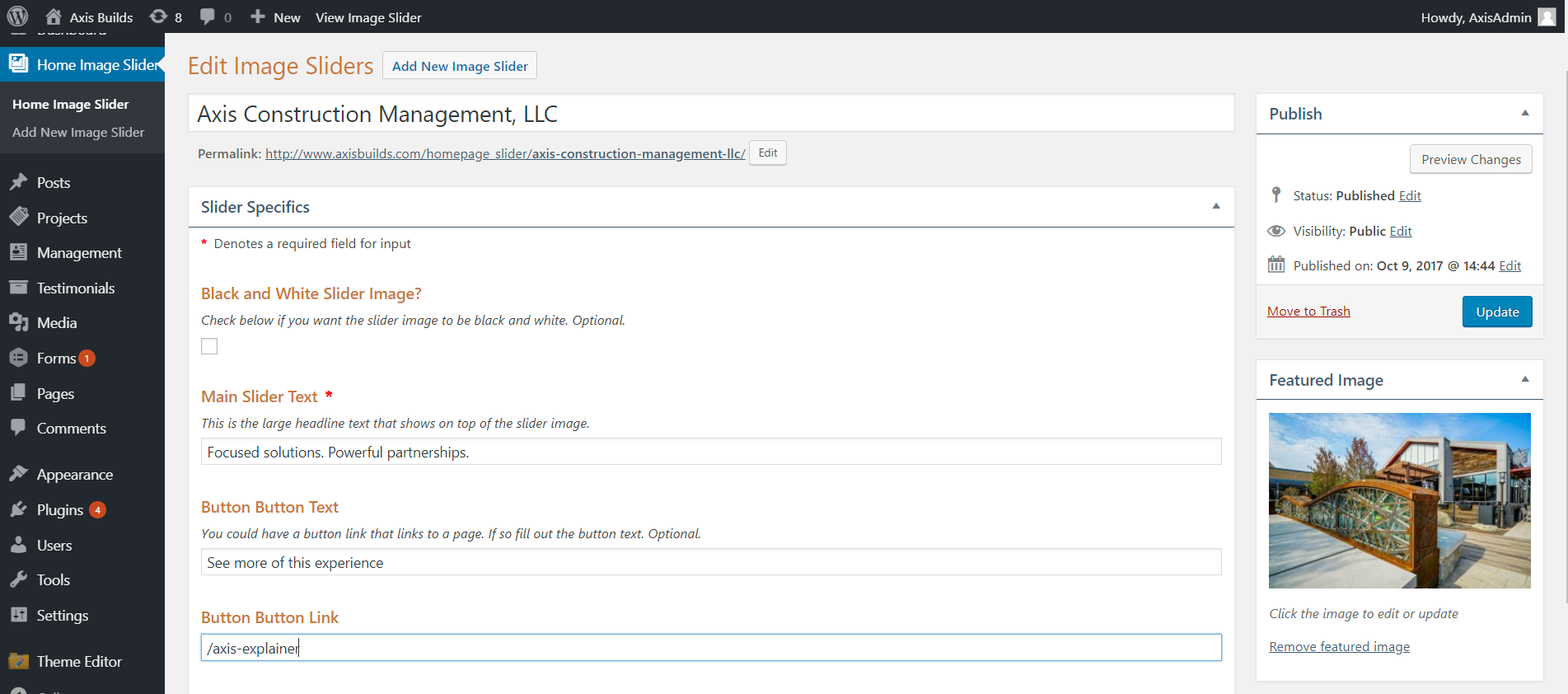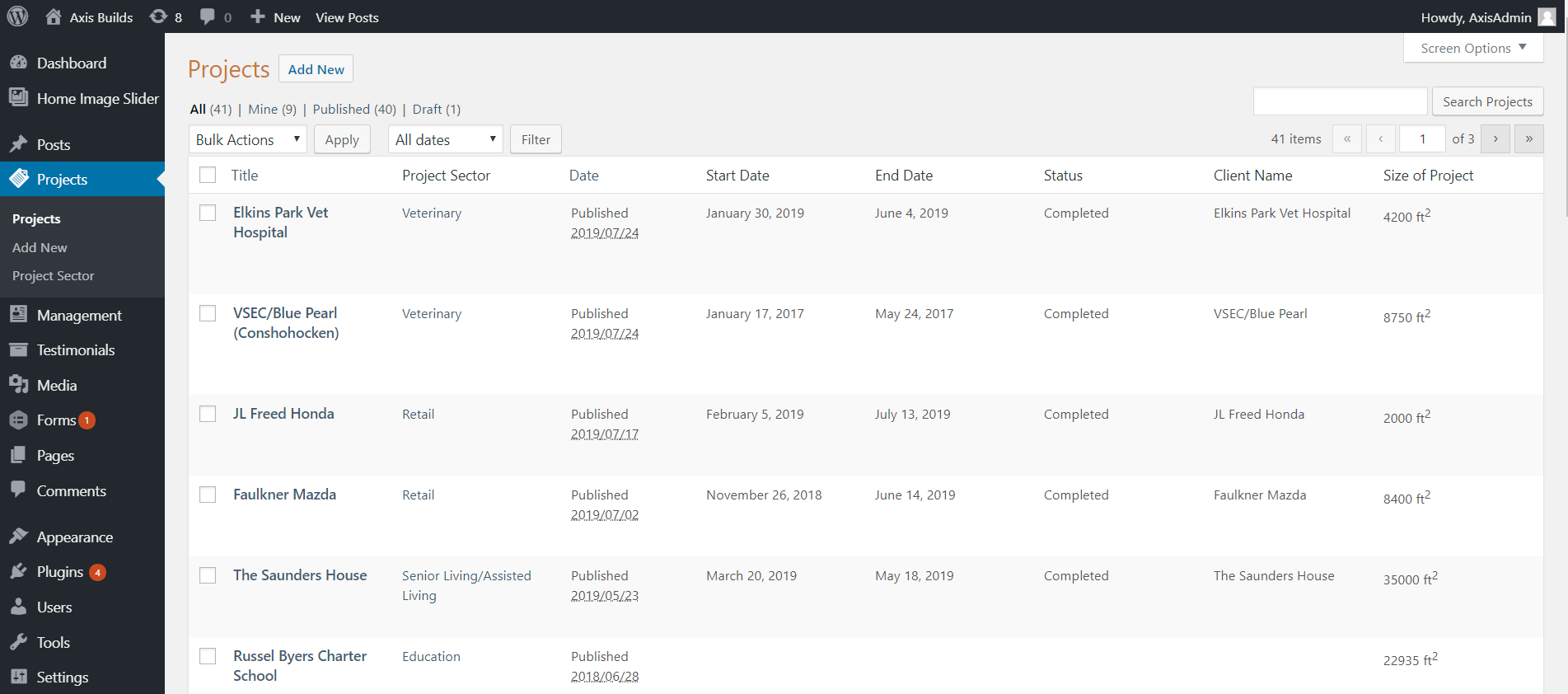 The Results
EFS Networks worked closely with Axis to document and plan the execution of their unique requirements. To replace a previously out-dated website, EFS built a custom WordPress theme and custom WordPress plugins to meet the client's needs. Custom functionality was built in the backend, with special attention to allow client's team to easily add or edit content on the various areas of the site they needed most. EFS Networks provided a full marketing experience for Axis, with the help of a powerful AWS server to handle the increased page views and user experience.