Who They Are
ShelterWiz is an advanced management system of pets for use by Shelters. Built on top of the dynamic WordPress CMS platform, EFS Networks curated a robust Enterprise-level application as an advanced WordPress plugin.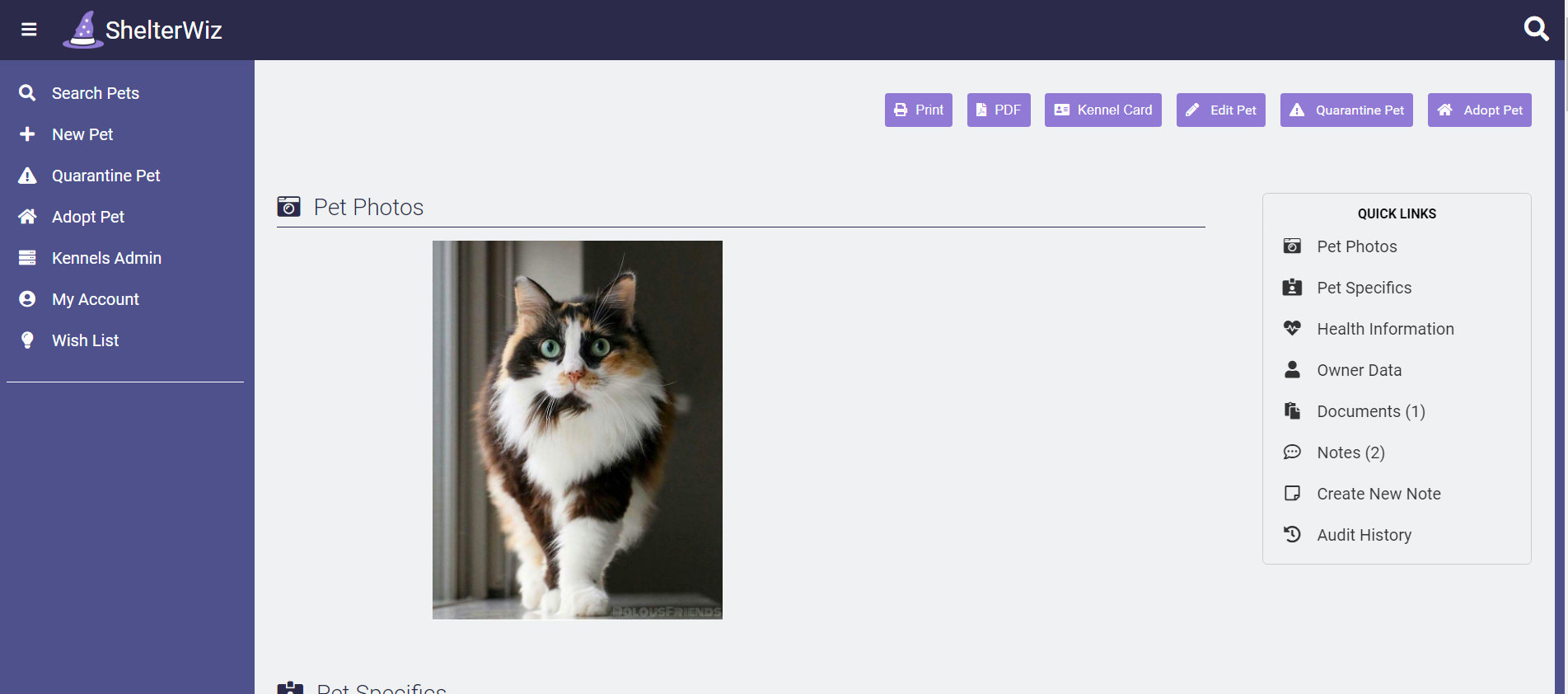 Objective
To build a SASS cloud platform where any Shelter could create and edit multiple pets.
The client needed advanced architecture created, allowing for Kennel Management, ability to Quarantine, easy to use custom searching and filtering of pets, and Reporting and analytics around their ongoing data.
At-scale server architecture was a key requirement for the client. Attention to detail around file management and storage, and the ability to have multiple-redundant backups of important Shelter data was a must
Shelters needed an easy to use frontend, to allow for Shelter members to quckly create and manage pets on desktop, iPads, iPhones and Android devices - and both onsite and away from the buildings.
Solutions
Leveraging the WordPress ecosystem, we built a custom WordPress plugin to create the full 360 management of a Shelter's pets.
We exceeded the client's initial requirements, and allowed for extra scope to be added during the initial beta round, to create a strong viable product.
As an AWS Partner, EFS Networks was apt to handle such advanced server architecture infrastructure build and ongoing management. All files are stored in AWS S3 and retrieved by individual users across multiple edge points, EC2 on-demand servers running the system, and ongoing WordPress maintenance to keep the core foundation strong.
UX and UI was key for this project to succeed, as members of Shelter should be able to navigate without issues. A crisp and detailed design allows for quick and easy management by all team members.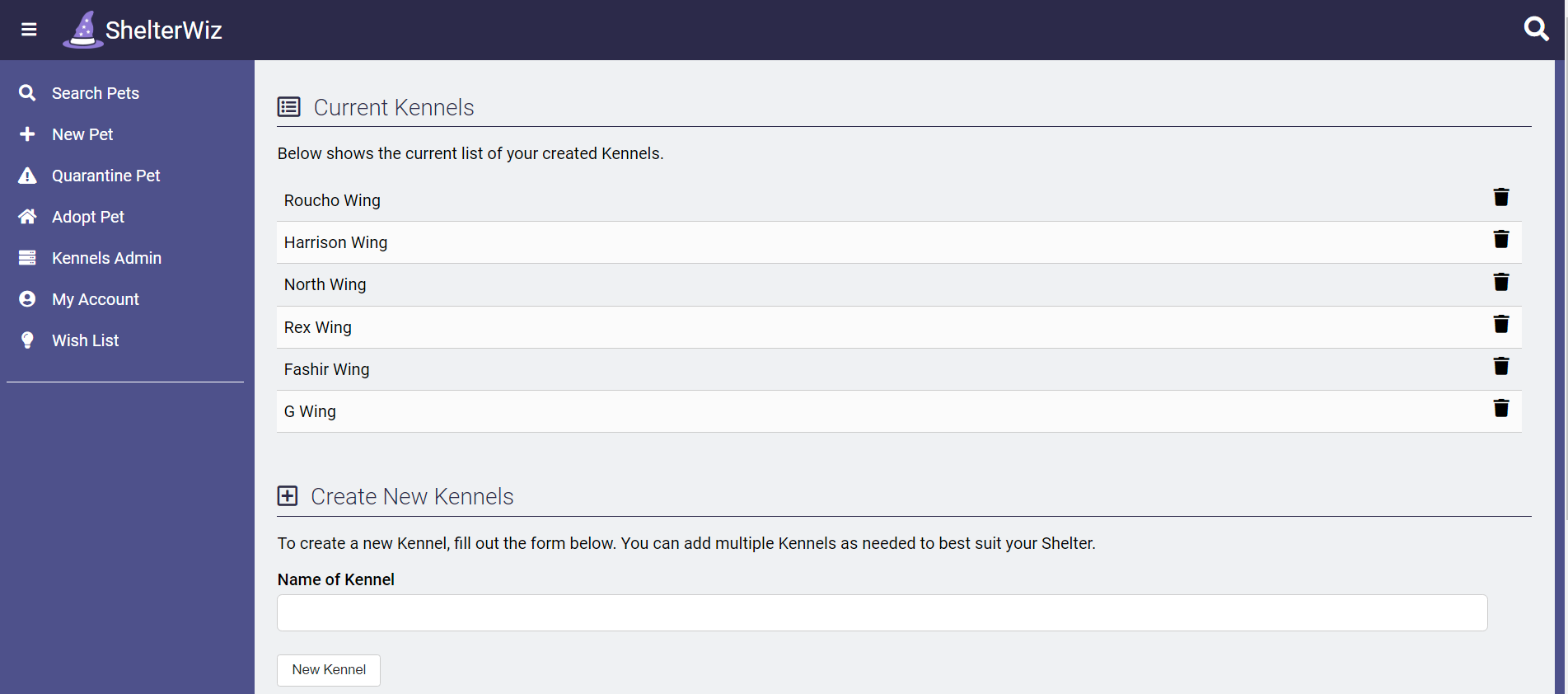 The Results
We developed a strong and robust pet management system on top of the strong WordPress foundation, using our knowledge of advanced WordPress plugin development to meet the needs of ShelterWiz. The platform is now actively used by over 45+ Shelters across the United States, England, and Australia. We complimented the SAAS product by creating a stunning brochure-site built with WordPress to help with ShelterWiz's ongoing marketing efforts.