iPost ShortForm Signup – Custom WordPress Plugin
The EFS Networks iPost ShortForm Signup plugin is a custom developed solution to your WordPress site. It allows an admin to place a shortform on the site, where a user can type in their email address. The user's email is sent to the iPost Enterprise List that the admin sets. A handy admin screen allows the admin to set which List and API account to use when posting to.
Plugin Title: iPost ShortForm Signup
Author: Zachary Smith
Latest Stable Version: 1.0.4
PHP Version: > 7.1.0
Requirements: An active iPost Enterprise Account with API access
Step By Step
1. Activate the plugin by uploading the provided zip package contents. This article helps explain how to do this process.
2. You will now see a new sidebar Admin screen like shown in the below screenshot. Click this link and it will give you the required fields. If any of these fields are not provided, then your ShortForm will not send the data to your iPost Enterprise account correctly.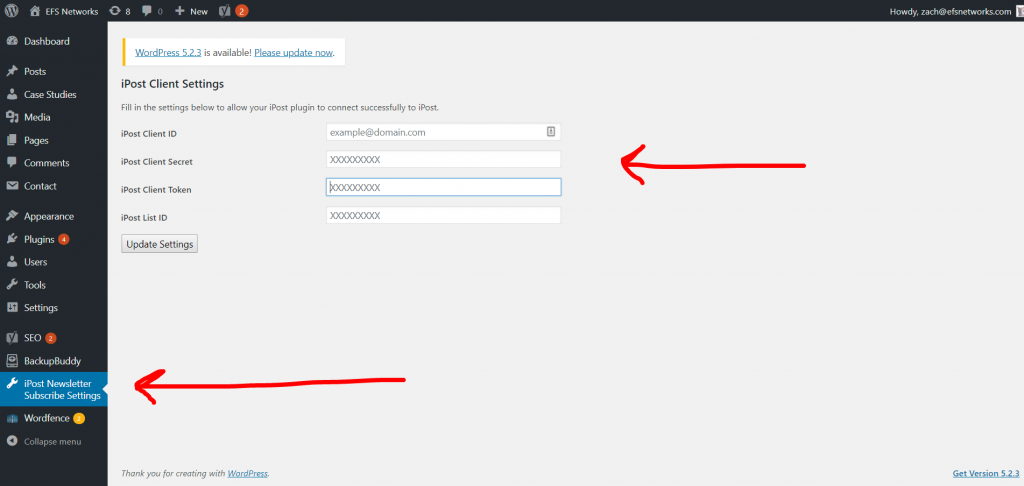 3. You can add the ShortForm to any Page, Post, or Widget on your site. Using the shortcode tag of "ipost_shortform" without the quotes and surrounded by brackets per the general Shortcode guidelines, the ShortForm will be displayed.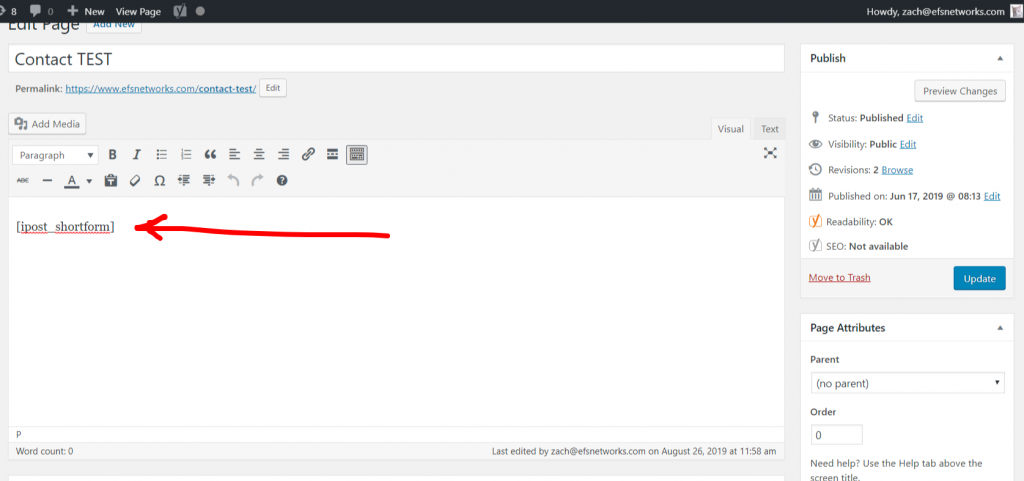 4. As a user fills out the form, you will now see the submission email in your iPost Enterprise List.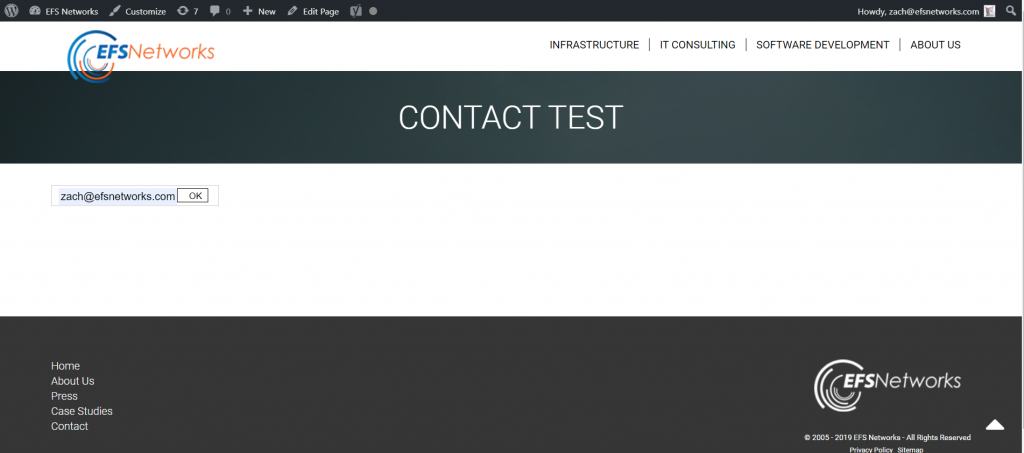 5. The ShortForm will not force the page to reload when a user has submitted the form. It will load a success or failure related message without interrupting the page layout or flow.
Help / Support / Suggestions
Do you have an issue that is not listed in the above FAQ, or need further assistance with the plugin? Do you have awesome ideas for future development roadmaps? Please fill out the form below, and EFS Networks will be in contact with you shortly.